INDIA
As predicted, Google has just revealed the first Android One phones at an event in India today.
Micromax, Karbonn and Spice
Mobiles are the companies working with Google at launch, all three launching new handsets this morning. What can we expect from an Android One device? Karbonn, for example, is launching the "Sparkle V Red," (pictured below) which comes with dual SIM slots, a 4.5-inch display (480 x 854), a 5-megapixel primary camera, 1GB of RAM and, importantly, the latest version of Android (KitKat).
The Android One initiative is Google's big push into developing markets. India is a huge growth opportunity for smartphones, and Android One is designed not only to make more affordable handsets (the new ones will cost around 6399 Rupees -- about $100), but it's also a way of bringing a consistent Android experience. There are plenty of cheap devices that run the operating system, but they suffer from lack of updates. With One, Google can manage the software updates directly, ensuring a much better, less fragmented experience. The three new handsets should go on sale later today.
Google also confirmed that it has negotiated special data plans with Indian operator Airtel that means users on that network will get software updates to the phone delivered without incurring data charges. It was also revealed that there will be a special YouTube app that allows users to download videos for offline viewing. This is something Google goes to great lengths to avoid, usually, but the idea is that this will allow users to grab a video one, and watch it later without either the need for data, or, again, incurring charges.
Lastly, Google made it clear that One phones will be in the first wave of devices to get the anticipated Android L update -- in a similar way to how Nexus handsets currently do. A blog post outlining the program also mentions Acer, Alcatel Onetouch, ASUS, HTC, Lenovo, Panasonic, and chipmaker Qualcomm (current phones have MediaTek processors) among others as hardware partners that have signed up to the program.
BANGLADESH
Bangladeshi phone maker Symphony Mobile, in partnership with Banglalink and Google, unveiled the Symphony Roar A50, a budget smartphone which runs on Android One.
Priced at BDT 8,700 (US$111), the Symphony Roar is the first ever Android One phone made in Bangladesh. The phone is available for pre-registration on the Banglalink website and sales are expected to start sometime in mid-January.
The launch comes a week after Google's announcement of the sale of Android One phones in Bangladesh, Nepal, and Sri Lanka.
The Android One program, which debuted in India in September, is part of Google's aim to "give people a high quality mobile experience for an affordable price, running stock-Android with updates from Google."
Smartphones account for eight percent of the phones sold in Bangladesh, while 98 percent of the connections in the country run on a 2G network. The low 3G penetration is due to the late release of the 3G spectrum in 2013. 3G connections are expected to surpass 2G by 2020, according to this study by GSMA Intellegence.
Buyers of the phone will receive 1GB of browsing data in the first month and an additional 300 MB of data per month in the next six months for system upgrades and application downloads.
PHILIPPINES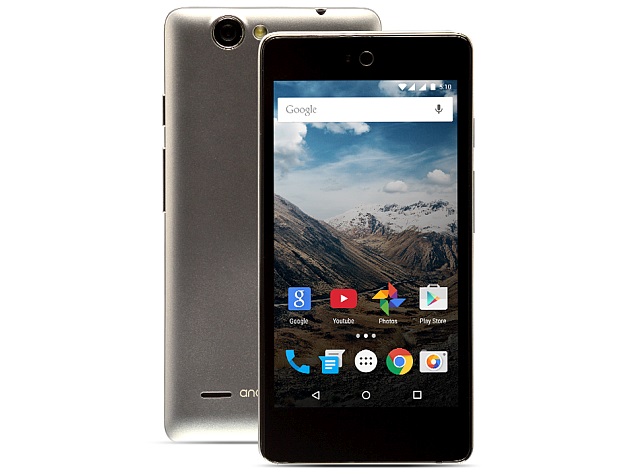 Google on Tuesday launched the Android One initiative in Philippines. With the launch, Philippines has become the sixth country after India, Bangladesh, Nepal, Sri Lanka, and Indonesia where Google's low-cost Android One smartphones will be sold.
Google has revealed Cherry Mobile and MyPhone as its OEM partners for the Philippines market. The new Android One phones - the [Cherry Mobile One] and [MyPhone Uno] - will be available in the coming weeks, according to Google. The Mountain View giant however is yet to announce pricing for the Android One smartphones in the country.
(Also see: Cherry Mobile One vs. MyPhone Uno)
Similar to what the company announced in India for Airtel customers, Google announced select data benefits for Android One customers.
"With the launch, our connectivity partners will be offering promotional plans to people who buy Android One's that will help reduce costs for over-the-air (OTA) updates and app downloads from Google Play," the official Google Asia Pacific blognotes.
Android One's Philippines page lists Smart and Sun mobile telecom providers who will offer up to 100MB per month for upgrading to the latest version of Android while for app downloads from Google Play store both the providers are offering up to 200MB per month.
Philippines will also be among the first few countries where users can watch YouTube videos offline.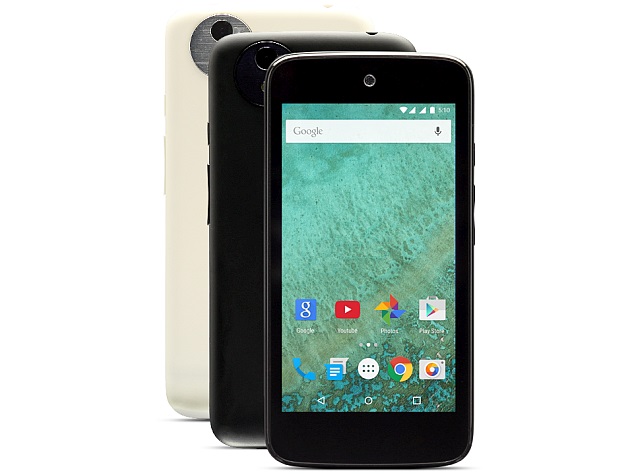 "To help people in the Philippines save money on data, these phones will also include features such as Chrome browser data compression and YouTube Offline," the blog post added. The company had launched the feature in India in December.
Earlier this month, Android One phones launched in Indonesia sporting an unannounced version of Android, v5.1 Lollipop. It's not clear at this point if the phones being launched in Philippines also have the same build.
Unfortunately, despite Google's claim that Android One phones will get new OS versions straight from the company soon after release, there has been no sign yet of the Android 5.0 Lollipop update for the Android One handsets in India. A Google spokesperson earlier this month suggested that the Android 5.0 Lollipop update forAndroid One smartphones in India will roll out soon, though there's no sign of the update yet.
As for specifications, the Cherry One and MyPhone Uno handsets will come with identical specifications as the Karbonn Sparkle V, Micromax Canvas A1, and Spice Dream Uno. They will feature a 4.5-inch FWVGA (480x854 pixels) display; 1.3GHz quad-core processor; 1GB of RAM; 8GB of built-in storage; expandable storage via microSD card (up to 32GB); Dual SIM (Micro SIMs) support; 5-megapixel rear camera; 2-megapixel front camera, and 1700mAh battery.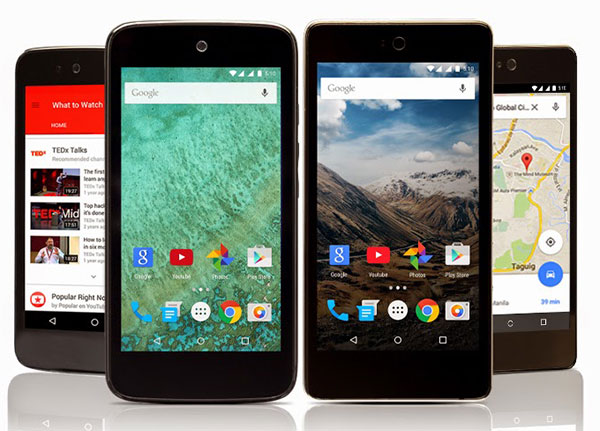 Android 5.1 Lollipop spotted on Android One devices in the Philippines after Indonesia
Google has not yet officially announced the Android 5.1 (Lollipop) update for any of its Android devices in its famed Nexus line-up, while the internet is already abuzz with news of Android 5.1 making its second appearance on some Android One devices in the Philippines, following its maiden appearance in Indonesia.
According to Android Police citing Google's official blog, the newest Lollipop build has now been spotted running on two new budget Android One devices, the Cherry Mobile One and the MyPhone Uno, which are expected to go on sale via Cherry Mobile and MyPhone networks respectively, in the coming weeks.
Both the Android One phones feature mid-range specs including 4.5in LCD displays with 854 x 480 pixels resolution, Quad-core Mediatek MT6582 SoCs clocked at 1.3 GHz and 1GB of RAM.
The other common specifications include dual SIM slots, 3G connectivity, 5MP rear camera and 2MP front camera, microSD card, and 1700mAh battery.
The only exception being the internal storage capacity, the MyPhone Uno supports up to 4GB, while the Cherry Mobile One supports up to 8GB.
Though their Indian counterparts are still stuck on Android 4.4.4 KitKat, both Philippines and Indonesia are the first countries to debut Android 5.1 Lollipop on Android One devices, ahead of the update roll out on the Nexus devices.
However, Google has reportedly forced both the Android One smartphone manufacturers to remove the updated OS listing from the specs sheets, until further notice.
In related news, LG Nexus 5 has been spotted running Android 5.1 Lollipop update in recent Geekbench tests conducted by primatelabs.
It is almost certain that Google is currently testing Android 5.1 on a number of devices including Android One and Nexus 5, and hence we could hope that Google releases factory images for the latest Lollipop build very soon.
TURKEY WITH 2nd GENERATION ANDROID ONE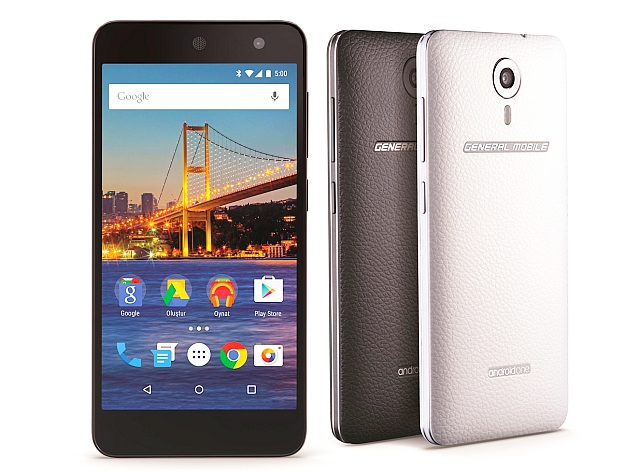 Google's
Android One
initiativ
e, which was launched first in India last year, has since expanded to several Asian countries, such as Bangladesh, Indonesia, Nepal, Philippines, and Sri Lanka. Now, it has officially made its way to its first country outside Asia - Turkey.
Launched in partnership with General Mobile, Europe's first Android One smartphone is called General Mobile 4G.
The General Mobile 4G runs on Android 5.1.1 Lollipop, and will be available in the region starting Friday for TRY 699 (roughly Rs. 16,900). Since the handset comes with 4G connectivity, it makes the first Android One smartphone with such high speed networks.
The handset features a 5-inch (720x1280 pixel) IPS display coated with Corning Gorilla Glass 4. Powered by Qualcomm's 64-bit 1.2GHz quad-core Snapdragon 410 (MSM8916) processor, the General Mobile 4G features 2GB of RAM. The smartphone also includes a 13-megapixel rear camera with dual-LED flash and a 5-megapixel front-facing camera.
Other specifications of the General Mobile 4G include 16GB of inbuilt storage expandable via microSD card, a 2500mAh battery, a weight of 135 grams, and dimensions of 140.5x69.75x9.3 mm. Connectivity options include GPRS/ EDGE, 4G, Micro-USB, Bluetooth 4.0 with A2DP, GPS/ A-GPS, Wi-Fi 802.11 b/g/n with hotspot, and a 3.5mm audio jack.
(Also see:General Mobile 4G vs Micromax Canvas A1)
The handset is noticeably better endowed than other Android One phones launched to date, with the 2GB of RAM and 4G connectivity the biggest draws. Google or its partners are yet to launch an Android One smartphone with similar specifications in other regions.
In February, Google started rolling out the Android 5.1 Lollipop update for Android One smartphones in India, and the update rollout for all the three smartphones, the Spice Dream Uno, Micromax Canvas A1, and Karbonn Sparkle V, was completed in March.
Google's Android One initiative is to ostensibly help OEMs save money and time in designing, choosing the right components, and pushing their smartphones to the market. It will also help Google and its partners push updates to Android devices, with optimised stock Android experiences.