Few Month ago Google hints about Google Assistant recognize "Hey Google" Hotword with "Ok Google". Well, Google Assistant gains support for 'Hey Google' phrase, and the update is already rolling out to all the customers across the globe. Users can now interact with their smartphone with both 'Ok Google' and 'Hey Google' phrases.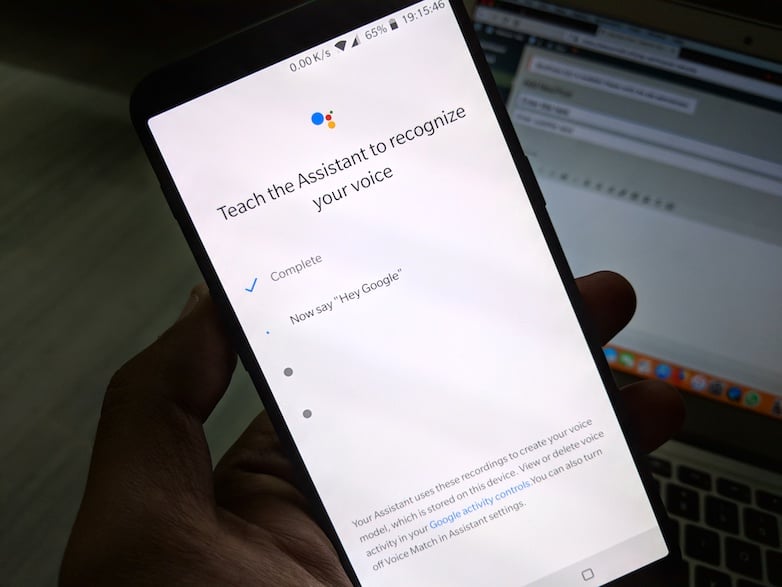 Google Home Bluetooth Speaker already has support for this 'Hey Google' phrase for quite some time now, and it's good to see Google rolling out this feature to every Google Assistant enabled device. I received this feature from server side update to my Google Pixel on latest Android 8.1 final build update.
Previously, Google used to train the voice only one phrase- 'Ok Google', and it used to register the voice for three times. But now, the scenario is different. You have to register your voice for four times- twice with 'Ok Google' phrase, and twice with 'Hey Google' phrase. And the best part is you can interact with the device using both the phrases.

Google has been actively adding new features to its virtual assistant, the Google Assistant. Recently, at the Google for India event in New Delhi, the search giant announced the Google Assistant for Reliance Jio Phone and also expecting it to be made available for other feature phones too in the future. Google Assistant will be made available to Android Lollipop running smartphones, and even for Android Tablets.