Google is finally going to launch Pixel 3 fence on Tuesday, and both devices will be offered for sale only after the press event. Richard Lai has reveal.ed the new Hands-on Video of Pixel 3XL smartphone, Richard Lai Engadget is the editor-in-chief of China. They claim that they bought this handset from a mobile shop in Hong Kong, where the device can be bought at HK $ 15,880 or approximately $ 2,030 (Rs 1.5 lakh).

The main difference is the glass back design, if you talk about the video and the photos in front of the front. The smartphone design looks like Pixel 2 XL. Apart from this, the information from other previous leaked news matches the information found in the video. No more information about the device from the box of the device. The box shows that the device will have 6.3 inch display and it comes with 128GB storage capacity and will be available in the black color variant and its model number is G013C.
If you talk about content in the box, according to Lai, the box contains USB-C earphones, USB-C-to-3.5mm dongles, a USB-C-to-USB-C cable, a USB-C-to-USB- A dongle and a 18W USB-C power adapter are included. The device is expected to have Qualcomm Snapdragon 845 chipsets and 4GB RAM. The display's resolution is 2,960 x 1,440 pixels and the type of information of the OLED panel is not yet known. This may be LG's Improved pOLED display, which is likely to be present on the top.
Pixel 3 XL works on Google's latest Android Pie 8.0 and comes with gesture navigation and active edge features. Talking about camera department, a single camera of 12.2MP resolution on the back of the device and 8 megapixel single camera on the front of the device can be present.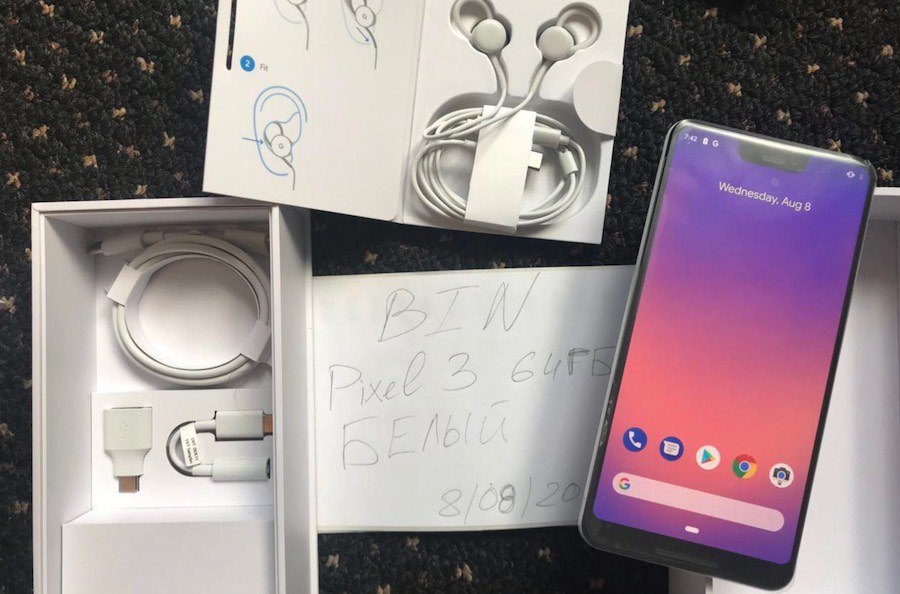 Meanwhile, the price of different variants of smartphones was revealed in Canada. According to a Reddit user, the Pixel 3 64GB model costs $ 999 (approximately Rs 57,000), the Pixel 3 128GB model costs $ 1129 (approximately Rs 64,000), the Pixel 3 XL 64GB costs $ 1129 (approximately Rs 64,000) and Pixel 3 The XL 128GB will cost CAD $ 1259 (about Rs 71,600).