Google Pixel Devices
Google Pixel is a line of consumer electronic devices that run the Pure Android operating base system. Google have its own department for production to manages the design, development, marketing, and support of these devices, but some development and all manufacturing are carried out by partnering original equipment manufacturers (OEMs). The product family consists mostly of mobile devices
Google Pixel 4xl
Google Pixel 4
Google Pixel 3a XL
Google Pixel 3a
Google Pixel 3xl
Google Pixel 3
Google Pixel 2xl
Google Pixel 2
Google Pixel xl
Google Pixel

Android One Devices.
Google and its partners push updates to Android devices, with optimised stock Android experiences being replaced by new ones. With OEMs using the Android One platform, Google will also be able to ensure a minimum set of standards for smartphones.
The Android One initiative works with smartphone makers and others in the "ecosystem" to pool resources and standardize hardware platforms to provide "turnkey solutions" for making handsets, elaborated Pichai.
Nokia
6.1 Plus
Nokia
7 Plus
Nokia
6.1
Mi A2
Motorola
One Power
Motorola
One Vision
Samsung Devices.
Samsung has never been fast with updates, thanks to its continued insistence on using its own custom skin on top of Android. One UI is great, but it does take time to make. Samsung has previously pushed major Android updates to phones before the end of the year, with some Android Pie updates landing in December 2018. Happily, that's becoming a new trend, with Android 10 updates for the Samsung Galaxy Note 10 range, Galaxy S10 range, and Galaxy M20 and M30 arriving before the end of 2019.
Galaxy
S10 (Rolling Out)
Galaxy
S10 5G (Rolling Out)
Galaxy
S10+ (Rolling Out)
Galaxy
S10e (Rolling Out)
Galaxy
Note
10
(Rolling Out)
Galaxy
Fold.
Galaxy Note 9
Galaxy S9 Plus
Galaxy S9
Sony Mobile's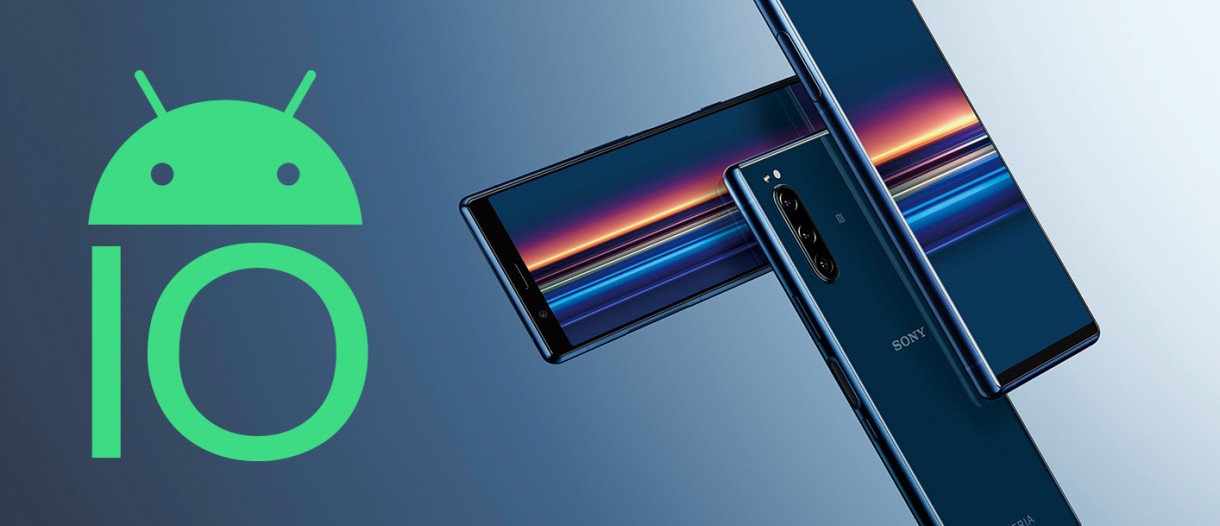 We weren't expecting Sony to be too fast out of the block, but we were expecting it to end 2019 with more than a couple of Android 10 updates under its belt. Unfortunately, that wasn't to be, but it still managed to update the Xperia 1 and Xperia 5 in December 2019. Sony has also listed which other Xperia phones would receive the update. We've updated our list below to reflect Sony's expected timetable.
Sony Xperia 1
Sony Xperia 5
One Plus Devices
OnePlus is extremely well represented in the Android 10 beta, with its three most recent devices — the OnePlus 7 Pro, OnePlus 7, and OnePlus 6T — all having access to the beta version of Android 10
OnePlus 7 Pro
OnePlus 7
OnePlus 6T
OnePlus 6
LG Devices
LG updating well is definitely of paramount importance to certain users, now it's one of the final manufacturers to rock the headphone jack.
Huawei Devices
The road map lists a number of phones with beta access, and it's not unfair to assume those phones will eventually get the final Android 10/EMUI 10 release
Huawei P30 Pro
Huawei P30
Huawei Mate 20 Pro
Huawei Nova 5T
Asus Devices
Asus released an update for the ZenFone 6 in early November, and followed up with an update for the Asus ZenFone 5Z in late November. Being so fast out of the gate is a good sign, and so it's not unreasonable to expect other Asus phones to catch up in 2020.
Asus ZenFone 6
Asus ZenFone 5Z